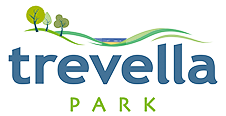 With the summer season, comes lots of exciting holiday park photography. This year I've partnered with holiday park operator Bridge Leisure. They own and manage several beautiful holiday parks all across the UK. This shoot was at Trevella Park – an award winning, laid back park close to the sweeping bays of Crantock and Newquay.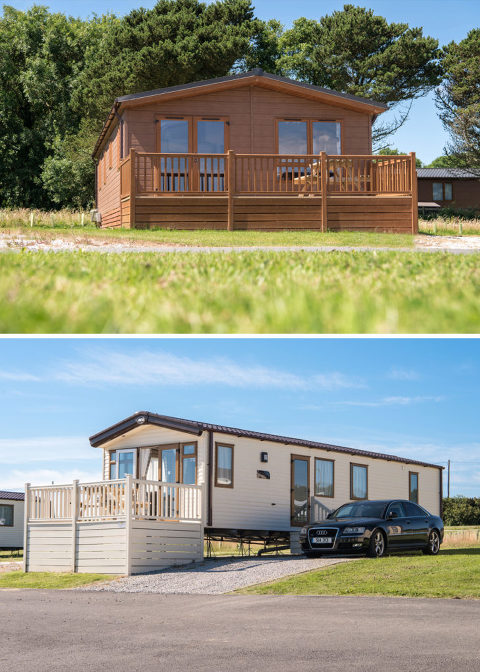 A holiday park in the perfect Cornish spot!
We arrived on Tuesday to beautiful blue skies and a welcoming reception (thank you Jenny for the tea!). We were keen to work through our busy shoot list of holiday park photography and made a start straight away. Armed with props – we headed to the popular glamping area where we met lots of lovely families all delighted to be my little models. After 3 hours, even Chloe (who kindly came along to help) was laughing at my repertoire of songs and funny noises to get that perfect smile!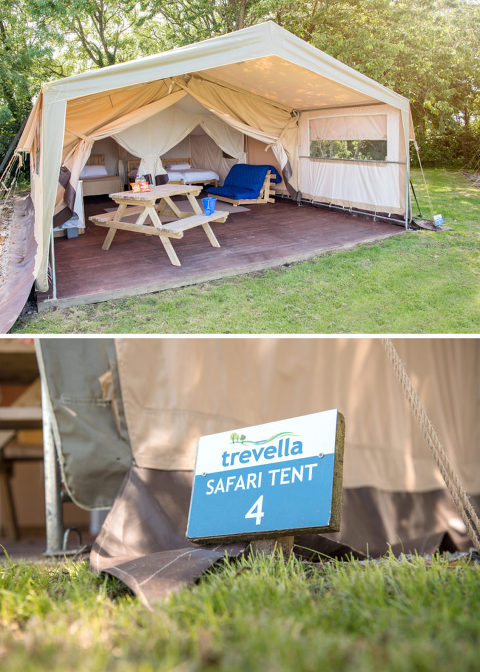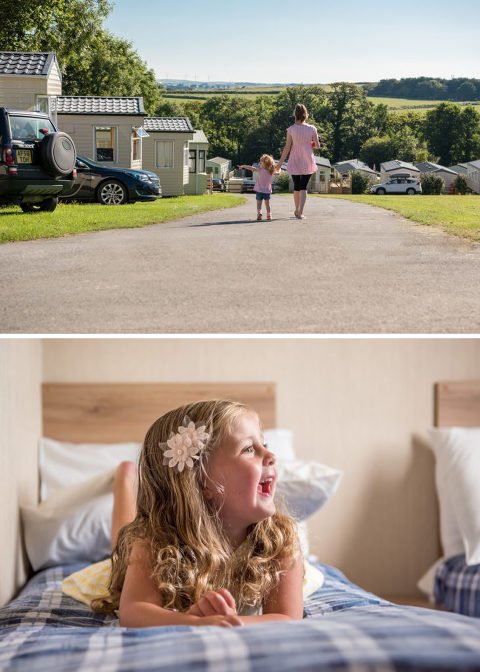 We met owners, some with a beautiful spot over the fishing lake. A lovely couple who agreed to be photographed were in fact photographers too. Here's a few of me in action using my Nikon 24-70mm and 70-200mm – both fantastic for this type of work.

Wednesday was another busy day. Our main focus being on lifestyle and hero shots for the 2018 brochure and website. This time we found ourselves on the touring field and surrounded by some fantastic families.  All were enthusiastically telling us how much they loved staying at Trevella. Many had travelled hundreds of miles, with the Scottish and Irish at the start of their school holidays. All were happy to help and we were really pleased with the variety of shots.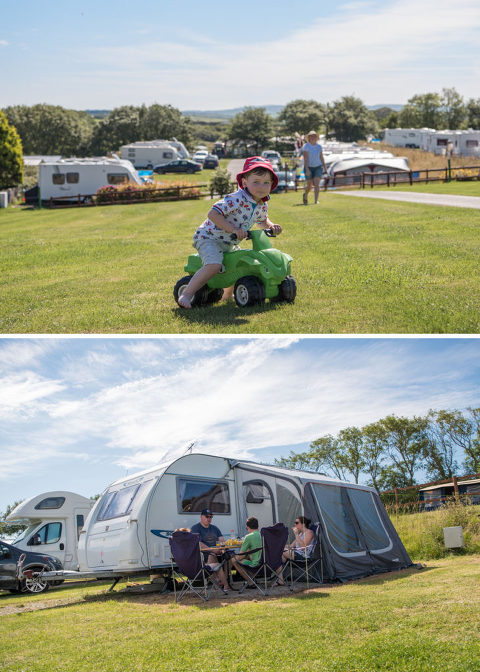 Before we hit the road back to Bedfordshire, we enjoyed a lovely lunch overlooking Crantock Bay (C-bay Cafe and Bistro – highly recommended if you find yourself nearby). It was well deserved and the perfect way to finish the shoot.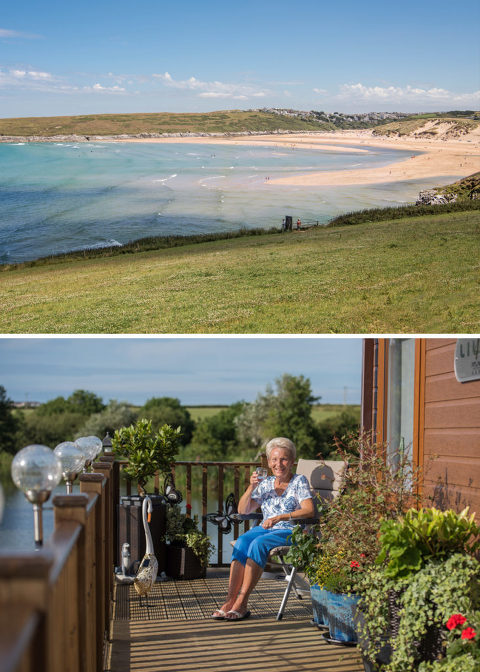 Special thanks to Chloe from Bridge Leisure and the Reception Team at Trevella Park.