The McDermid's family portraits
It was a balmy summers' evening and the light was absolutely beautiful as it was golden hour. I met with the McDermid's for their family portraits all VERY excited to show me their shoot location.
For this shoot, they had chosen a favourite spot. I normally source locations for clients in Bedfordshire (one less worry!), but on occasion families like to take me to an outdoor location that is special to them! It was a little gem – gorgeous heathland, with stunning views across the countryside. It was certainly worth the climb with all the props!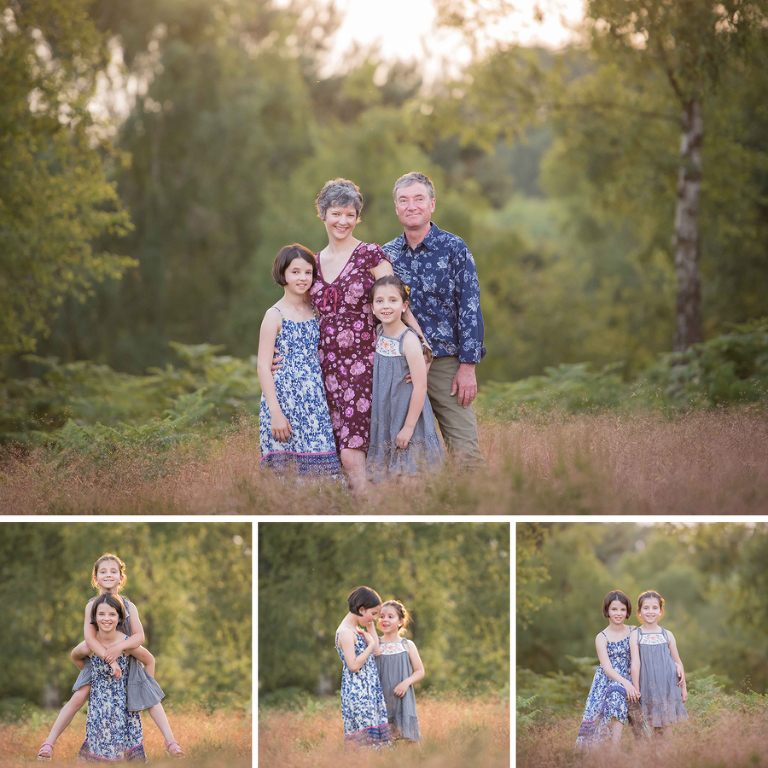 The bond between the Siobhan and Freya was lovely to watch behind the camera. There was lots of laughing, joking and sharing little secrets. You can almost feel the emotion from these images. We all had great fun using the props and whilst dad watched on, he played the ukulele in the background and re-tuned all the strings. Jason later told me he was performing at Glastonbury – so was very musical.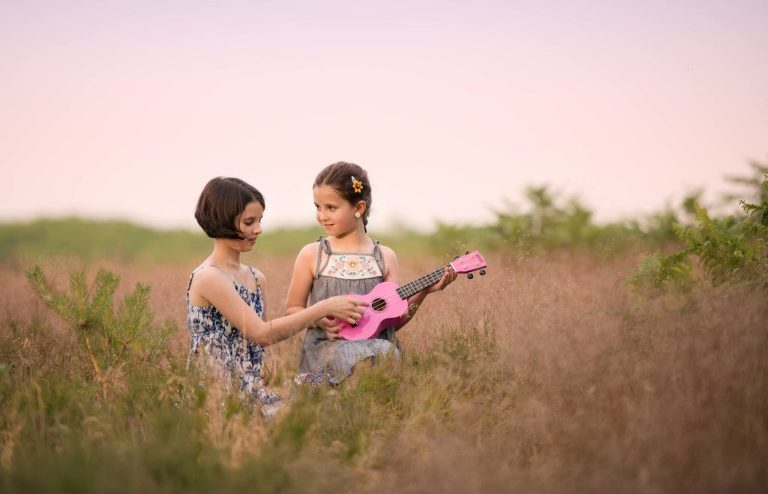 The mother and daughter shots, just melt my heart. This is what it's all about – creating memories that all of them can look back on and remember. How that cuddle felt with mum, that playful look from your older sister – or the toy that captured your imagination BECAUSE you were 8!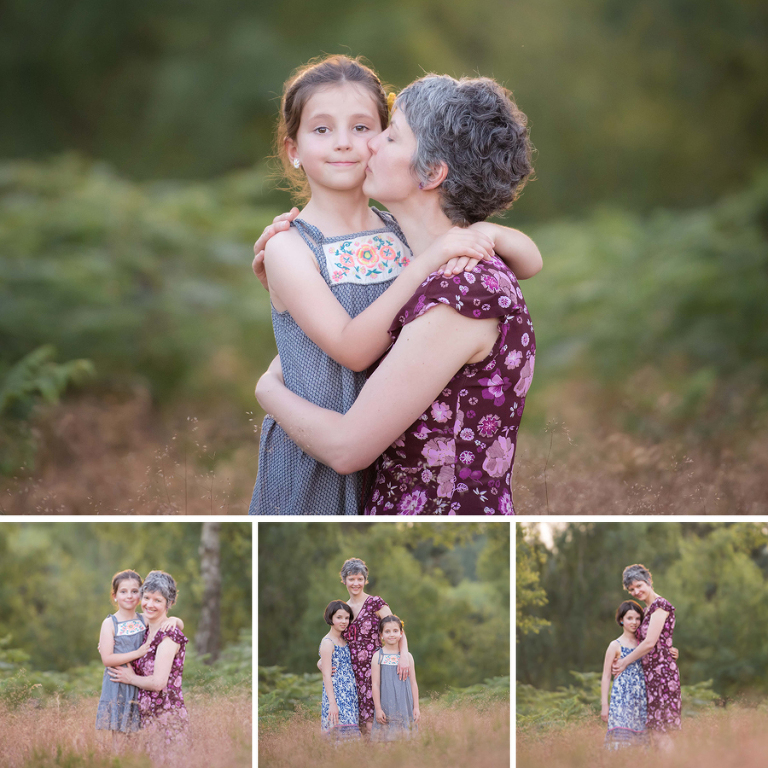 We finished the session at sunset and after spending such a happy time with them all, it reminded me that family is not just an important thing, it's everything. Treasure it.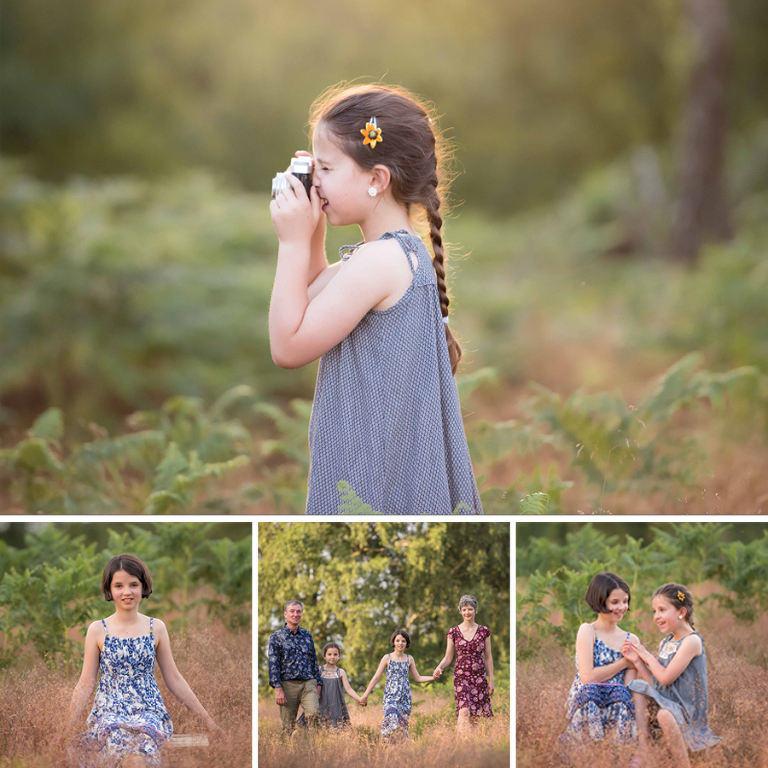 Thank you for such a great time and showing me your special location!