What shall I wear?
On the days leading up to the photo shoot, take some time to consider your wardrobe and decide what everyone will be wearing for the family pictures.  Having worked with lots of families, I find these top tips to be most helpful.
Avoid strong stripes, heavy patterns and pale white colours
Steer away from heavily branded or character clothing as this tends to take the attention away from the subject
Consider your surroundings – if we are shooting in green space, a green top could easily turn into camouflage!
Clashing colours between you all – i.e. pinks and reds etc.
Try and co-ordinate, not match – pick some colours and choose clothes that will fit a colour scheme.
Remember that these family pictures could be on your wall for years to come, so natural, organic and classic styles are best suited.
Introducing the colour wheel…
When talking about colours, complementary actually means opposites. Every colour has a complimentary colour. It's just whatever is on the opposite side of the colour wheel. When I choose clothing for a shoot, I think about the main colour in the shot (i.e. purple lavender) and then build clothing that complements the main scene.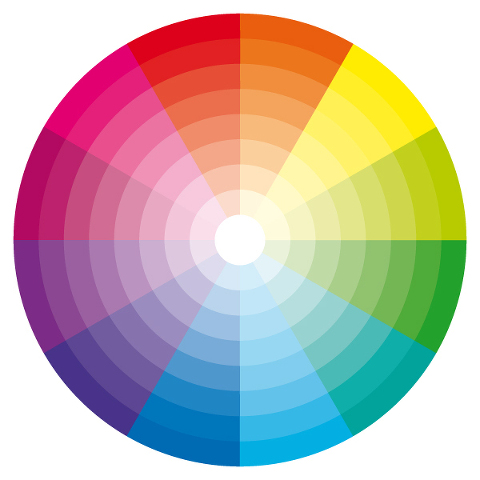 Different shades of the same colour almost always look good together as well as keeping pastels with pastels, earth tones with earth tones and jewel tones with jewel tones etc. Neutrals in general (i.e. navy, khaki, grey, denim, gold, silver, cream etc.) are great for colour mixing as well. Colour props can be introduced quite easily with accessories too – so think hair accessories, shrugs and scarfs – the list is endless.
Photographic Props
I always encourage bringing accessories and props – which not only add to the outfit but can be lots of fun to use in photos.  I also have a selection of photographic props, so should you wish me to bring one or two along, please request this ahead of your shoot.
Summer Tee-Pee

Stepladders – great for group shots

Wooden stools and crates

Wicker Chair

Toddler Bed

Teddy Bear Stool

Antique Camera

Guitar

Flower Baskets

Decorative hair accessories for girls
Think about the elements too – remember to bring wellies and hats in the winter and suncream and water for when it's really hot in the summer.