If you own a dog, you know how they hold such a special place in our hearts. They are family. Four paws that make life …. so much more FUN! Always by your side, always finding another pair of socks to chew, it's an adventure that's made for sharing.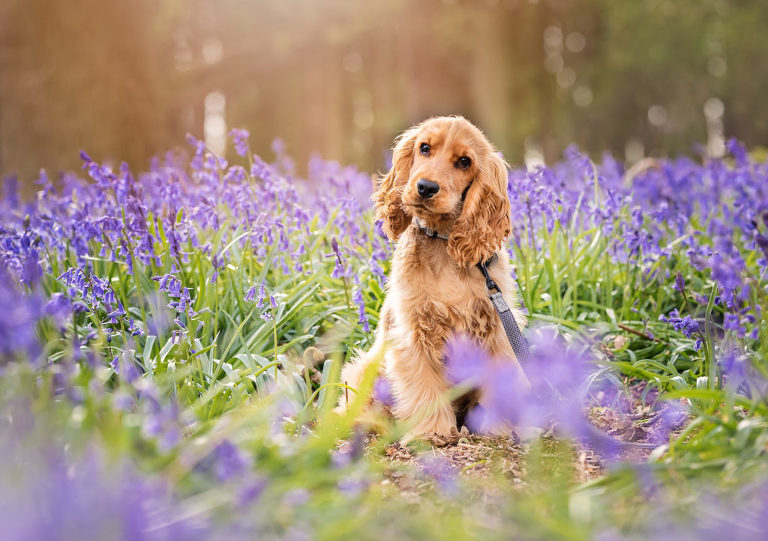 Those puppy days are over in a flash, document them – as with children, you can't go back in time. Older dogs are also very special to photograph, the owner bond has had time to mature and make for beautiful memories. As the photo shoot is in the great outdoors, all dogs are in their natural environment and happy. It's a shoot all about them – and as an outdoor dog photographer, it will always be at their pace.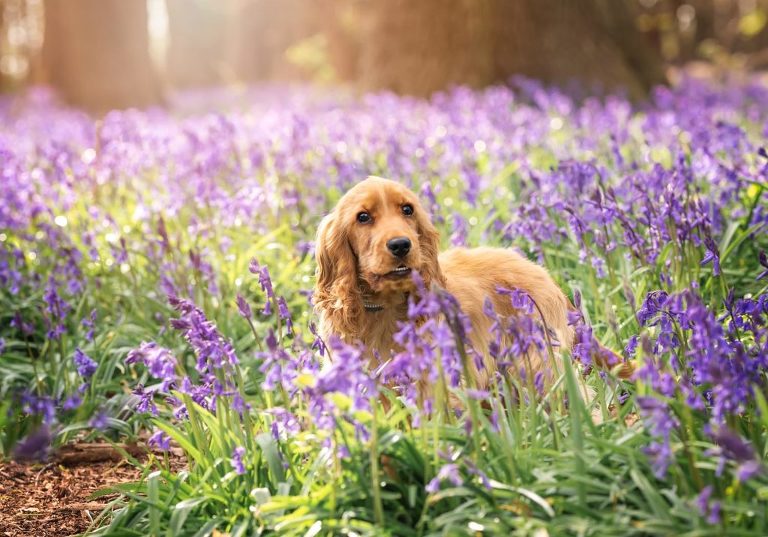 What's included in the dog photography package?
This is all about your dog and includes up to two owners (for family packages, please visit here). It's a special treat just for them – perfect for new puppies, 1st birthdays or later into adulthood. For just £99, your dog photography package includes:
A 45 minute photo shoot at an outdoor location
Three licence free digital images, from an online gallery choice of five
This will include two images of the dog posing and one image with the owner/s
Prints, framing and gifting is available on request. For a guide on price, please visit here.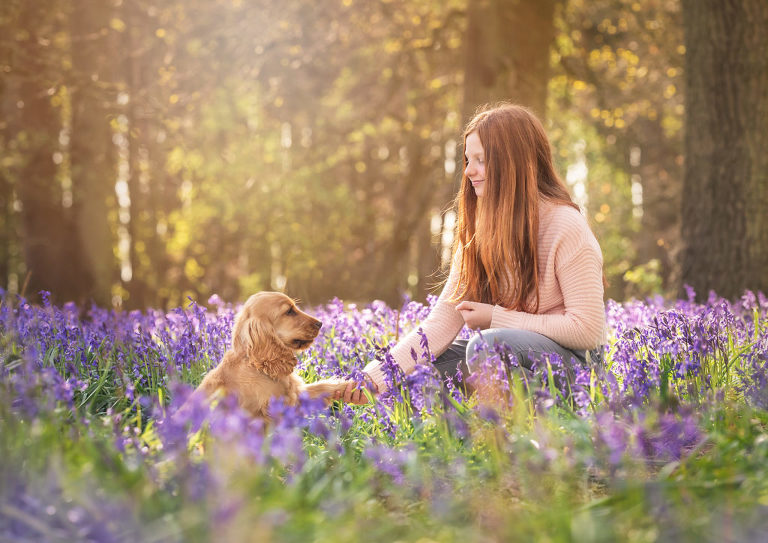 How do I book my shoot?
It's easy to book your dog photo shoot. Simply click the book now button and follow the online steps. I can't wait to meet you and your paw-fect friend!