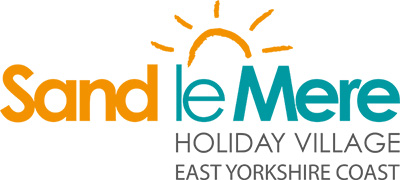 I have been very lucky to travel all over the UK with my commercial photography. This time, I was photographing family friendly holiday park Sand le Mere. It's located in East Yorkshire and enjoys a fantastic coastal location and great facilities for self-catering and touring families. August is always one of the most popular times of the year to holiday here and this two day shoot meant I had the opportunity to meet and photograph many happy families.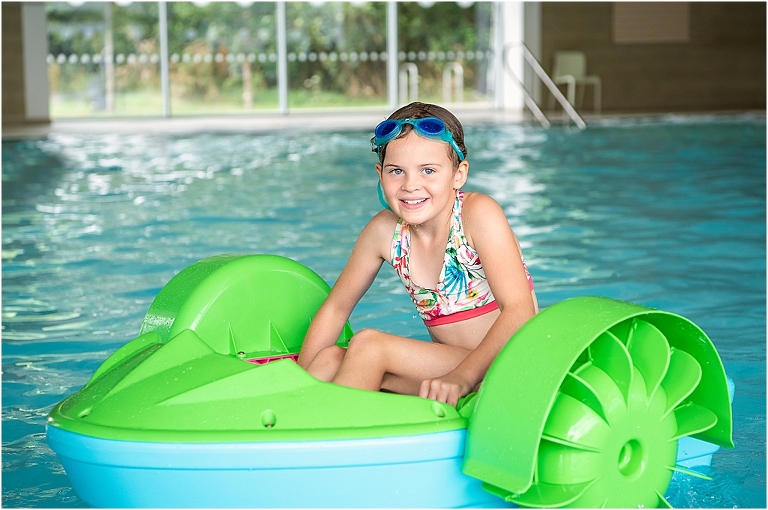 The great outdoors…
Much of the shoot was outdoors and very weather dependent. This means shoot list planning is more about the light, and the flexibility to move things around at very short notice.
I started in the spacious camping and touring field, which was filled with lots of families enjoying the simple things in life such as picnics, ball games, and bubbles! It wasn't long before I met a brother and sister duo who were very happy to show me their favourite spots! It was a beautiful afternoon, which meant I was able to capture some of the other outdoor facilities.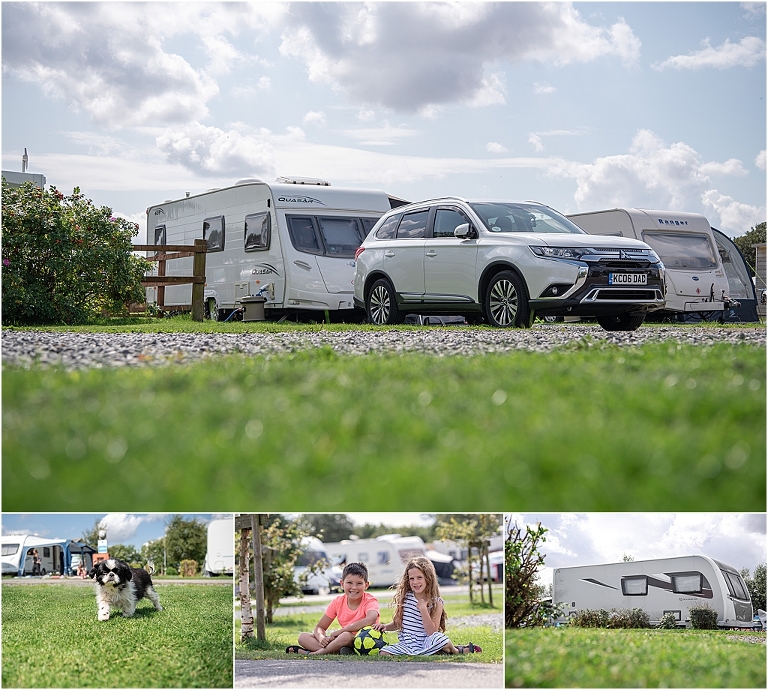 The evening light was perfect, which is where I met some longstanding owners near the prestigious lodge development. They were quite happy to pose before heading off to the evening entertainment.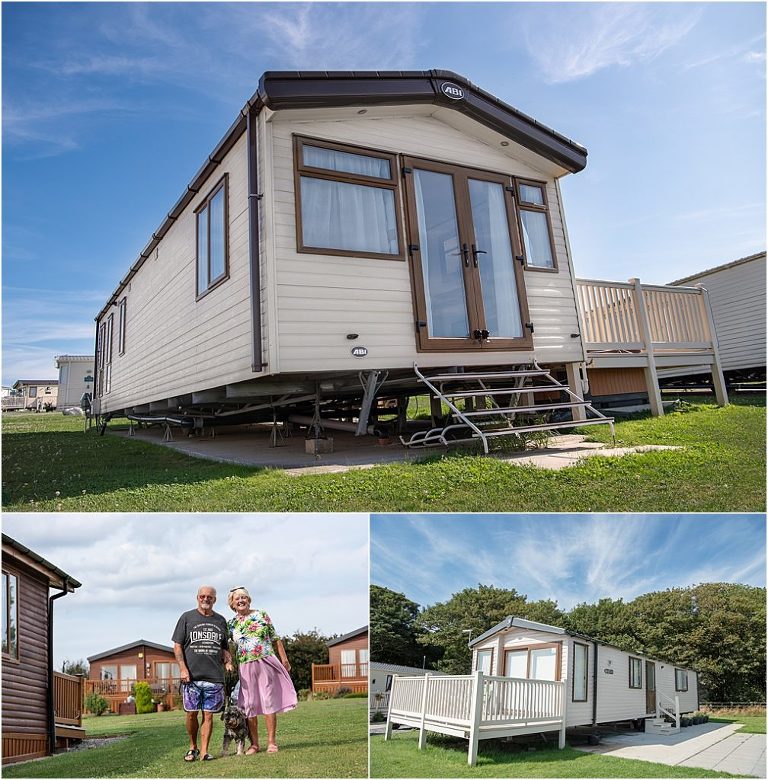 So much to see and do…
I was greeted with grey skies the next morning, so focused on shooting the plentiful indoor activities such as the arcade, archery, indoor pool (with an amazing giant inflatable), soft play area and bar / restaurant. Thankfully, all clouds parted in the afternoon and I was able to focus on the accommodation shots. These are very important, as it's these images that help guests decide on their accommodation choice before visiting the park. It gives a feel for the accommodation grade and indeed the park surroundings.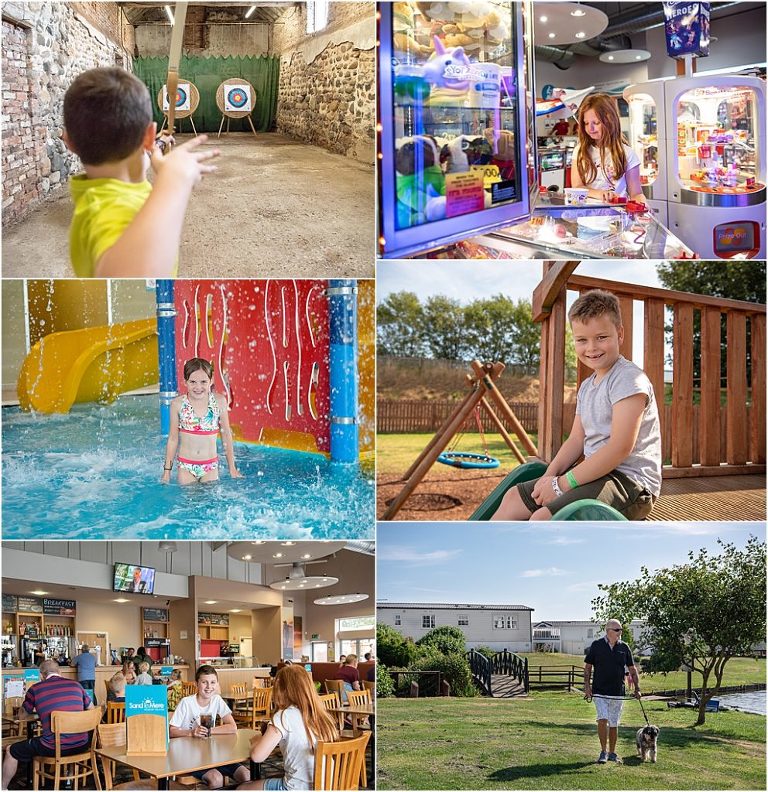 Beautiful views…
A well-earned rest and an early morning, took me to the on-site fishing lakes, coastal path and the beautiful views looking out to the sea (it's important to check the tide times as it can make such a difference to the images). I also set up a shot in the cornfields, looking back to the park with a little 9 year old flying a kite. This was my favourite part of the photo shoot and one that appeared on the brochure front cover for 2020.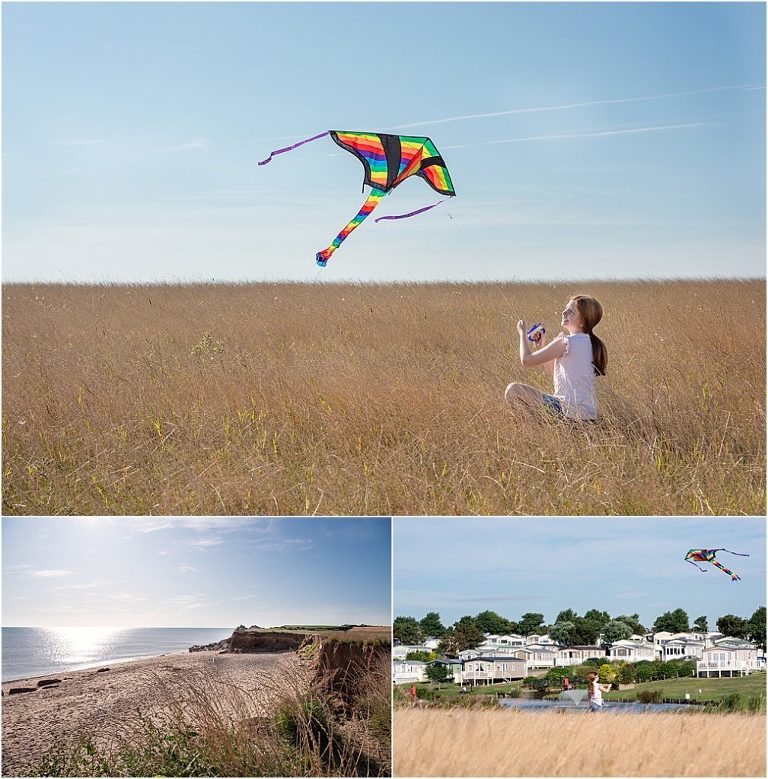 Thank you Sand le Mere for such a brilliant holiday park photo shoot, I enjoyed every minute!