Autumn family photo shoots are always so beautiful. There's an explosion of woodland colour, falling leaves and everyone is dressed in cosy jumpers. It's a popular season for many families as the great outdoors offers so much at this time of year.

The Johnson family photo shoot was enjoyed in one of my favourite woodland spots. It was a gorgeous back drop for their family of four, with golden ferns, tumbling leaves and bags of personality from the children!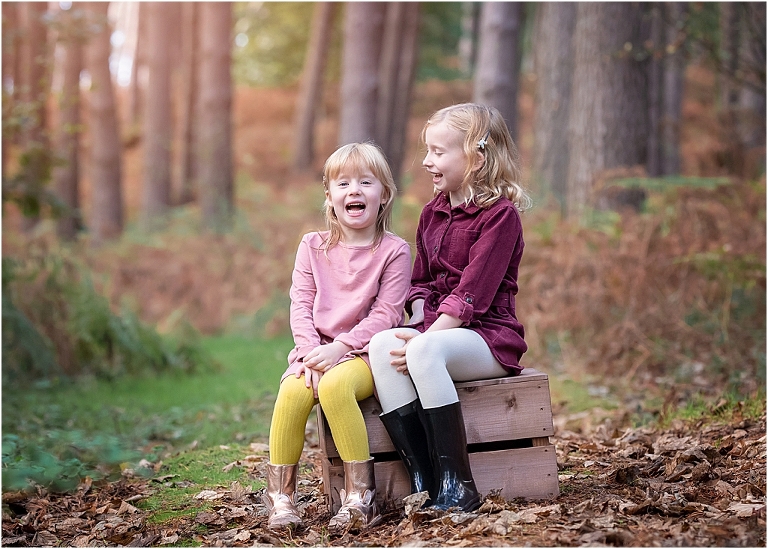 We started the shoot with mum, dad and the girls altogether. Kicking up leaves, walking, giggling and a few poses on the rustic bench. The girls were having lots of fun and were naturals in front of the camera. I am sure watching me fall into a pile of mud helped with their amusement!
A quick 2 minute walk, took us to the next location, where I focused on individual portraits of the children and my favourite, sibling shots! I asked them to whisper a secret to each other, which was obviously very funny from the look on her sisters face. It was then replaced by a very sweet cuddle.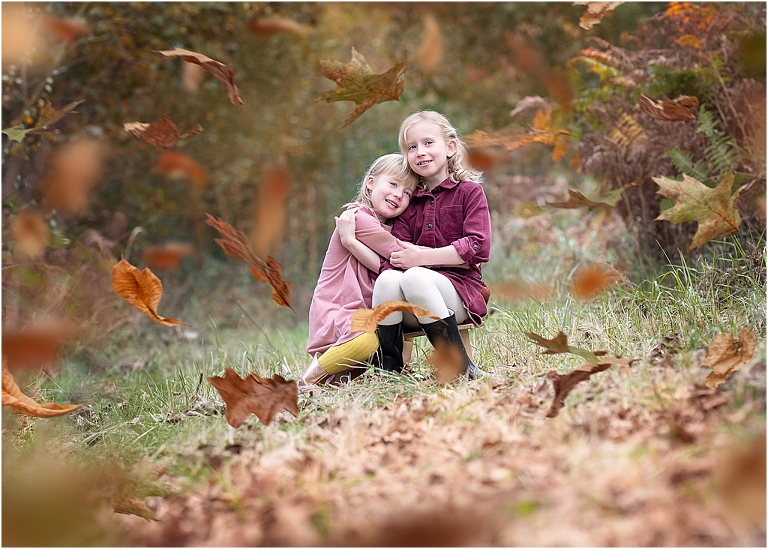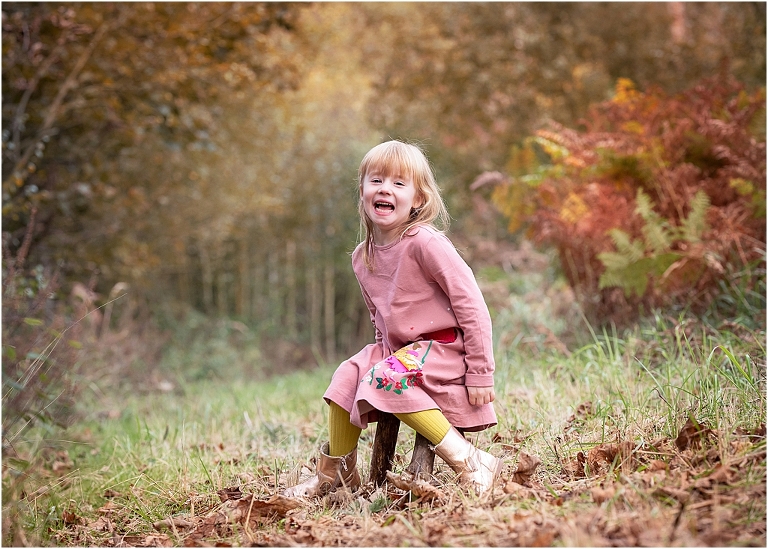 Thank you for a fantastic family photo shoot. I hope to see you again when your girls are older!
For more details about autumn family photo shoots, click here.