April 2020 was like no other. Throughout the UK, Covid-19 meant businesses were shut and everyone was in lockdown. It was a daunting time. Even now, it still is. However, I felt it was the perfect opportunity to submit my work for assessment and (hopefully!) gain Qualified Status with the Guild of Photographers.
Great news! The submission passed.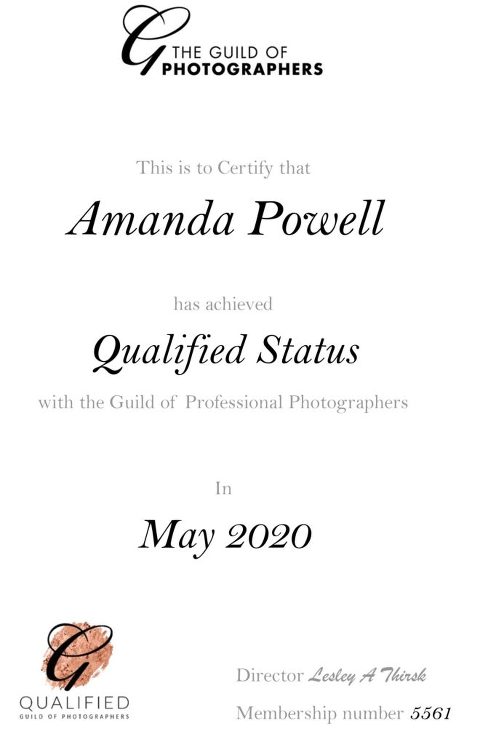 The assessment process
For QGPP status (Qualified – Guild of Professional Photographers), I submitted 21 images, from 7 different photoshoots. I decided to present this with a variety of different families and children throughout the most popular seasons (spring – autumn). To pass, the judges look for excellence in a variety of areas. These being;
Subject and storytelling
Composition & creativity
Lighting
Technical and post production.
The Qualified panel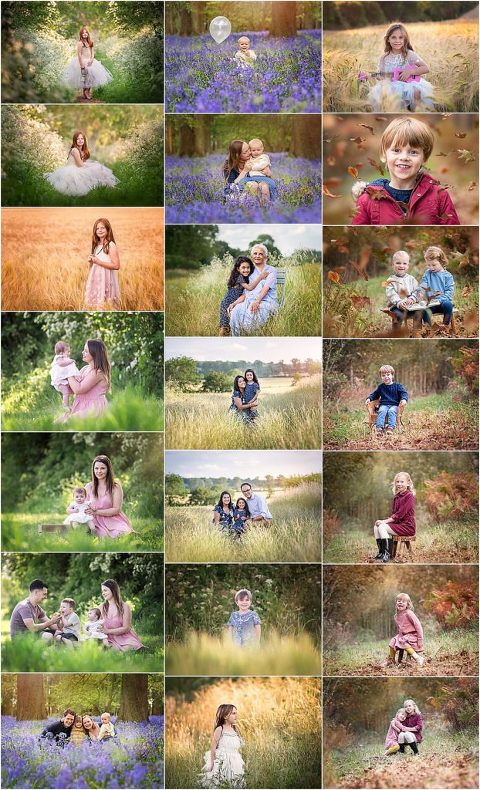 The judges also required a short and purposeful brief of 1,000 words. This was to demonstrate my thought processes and photography techniques. Here's a snippet…
"Photographing outdoor portraits throughout the changing seasons guarantees great variety. From the vibrant Bluebells to the rustic autumn colours, no two shoots are ever the same. There are always aspects you can plan for, such as appropriate posing for the age of families, the selection of props and complimentary colours for clothing. However, experience tells you it's the unplanned, such as lighting conditions, weather and how the family feel on the day! This is the real challenge of outdoor photography and one of the reasons why I love this genre"
I also had to submit a copy of my public liability and professional indemnity insurance certificate with the submission.
What does qualified status mean?
The Guild 'Qualified' Status is aligned to standards of competence and understanding that reflect a level where the customer should be 'delighted with the results' of a tradesman (the photographer in this case). In other words, 'Qualified' indicates professional 'competence' to a level where the Guild is willing to recognise the photographer as an ambassador of the association, so those that achieve that level should be proud.
I'm delighted to display this logo on my website and when the problems we face with Covid-19 subside, I look forward to meeting many more families and children in the beautiful countryside!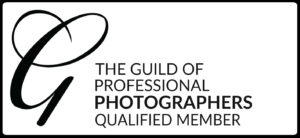 Thank you to all my friends and family who have supported me and to all my amazing families that I have met.