The Boakes Family Photo Shoot
Let me introduce you to the Boakes family! A trio of fun from start to finish, with the star of the show turning one! To celebrate the first year of babyhood, mum and dad decided to choose the birthday celebration package, which includes a selection of birthday images together with some lovely set ups of the family altogether.

These celebration family photo shoots are becoming increasingly popular and it's a great way to celebrate those first 12 months! Babies and siblings love these photo shoots too as they are fun, relaxed and outside in the great outdoors. As a parent, there's nothing nicer than seeing your little one in a natural setting, with nature. They look great on the wall too with all the vibrant colour of the countryside.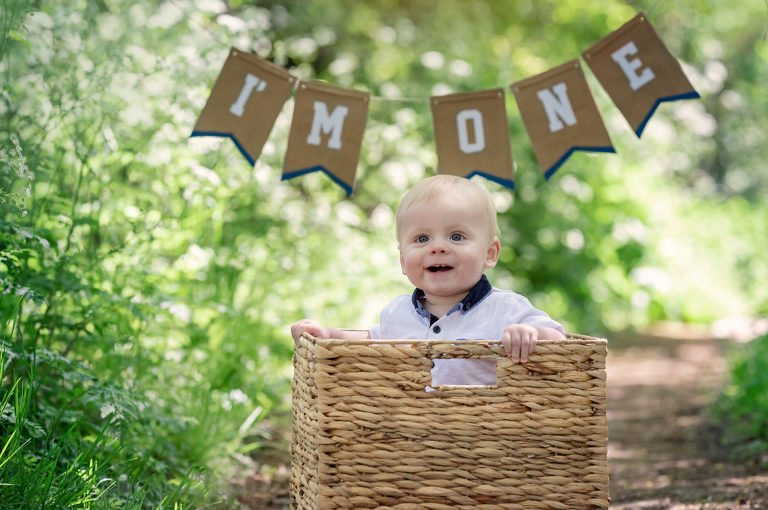 It was a warm, bright May weekend – spring was in full swing and we chose a wooded location on a quiet path. As there was lots of sunlight, we used a location where the light was filtered by the trees. It was perfect.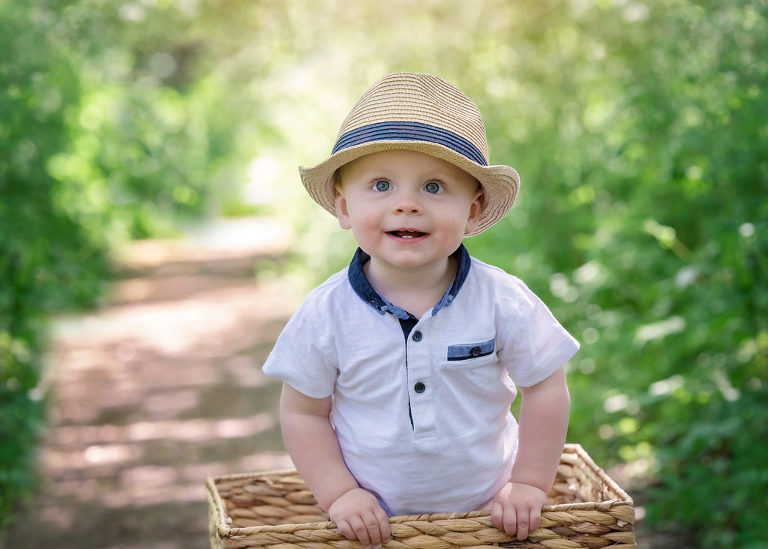 This soon to be one year old was the definition of a smiler- what a little trooper. We had lots of props including balloons, bunting, the popular wicker basket (that no baby can wiggle out of), little stools and a popular favourite, the miniature chair for teddy. There was snuggle time with mummy, plus some lovely fun father / son shots that just melt your heart!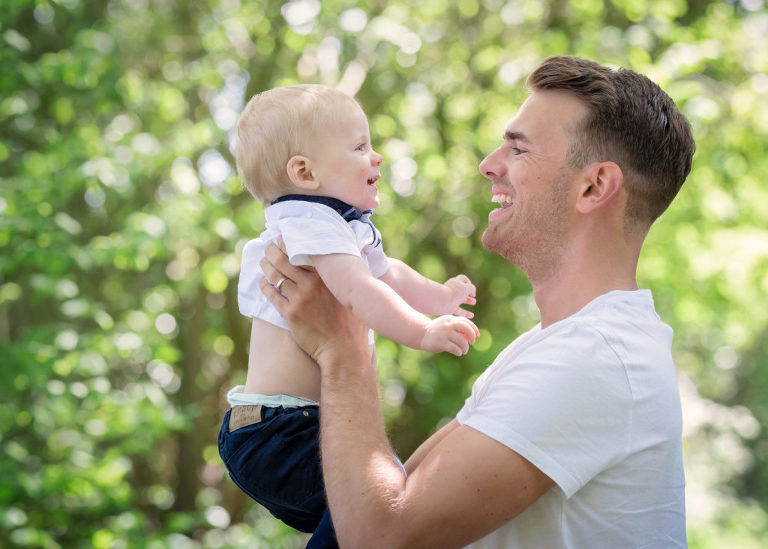 Thank you for a great family photo shoot and choosing Amanda Powell Photography. I hope you'll be back in the future to document the rest of his happy childhood.