Welcome to the Saunders family! A fantastic family of five, who choose my spring family photo shoot in the spectacular Bluebells.
This is the second family photo shoot that they have had with Amanda Powell Photography and naturally, I was delighted to hear from them. I photographed their three boys when the youngest was just a small baby, so it was very exciting to see them again. How they have all grown!
Hands down, my favourite images from this shoot are the sibling shots. The connection with the boys altogether is lovely, just like before. It really shows their playful personalities. The picture of family life!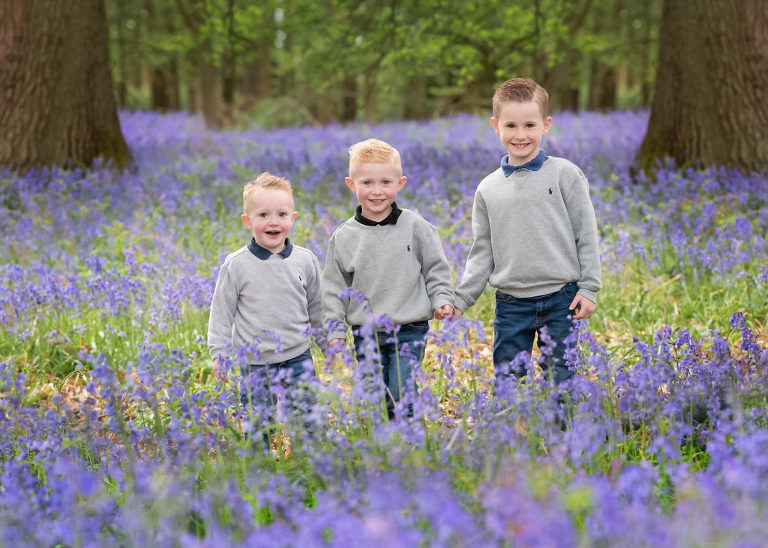 With all family photo shoots, each is tailored to the individual family. I am guided by mum (or dad) on how you would like to use my shoot time. Many parents choose to have the majority of the shoot focused on the children individually, together with the popular sibling shots. We then all come together for the all important family group image. This is exactly how we ran this fun shoot with lots of laughter!. At 2, 4 and 6 all the boys were at such great age,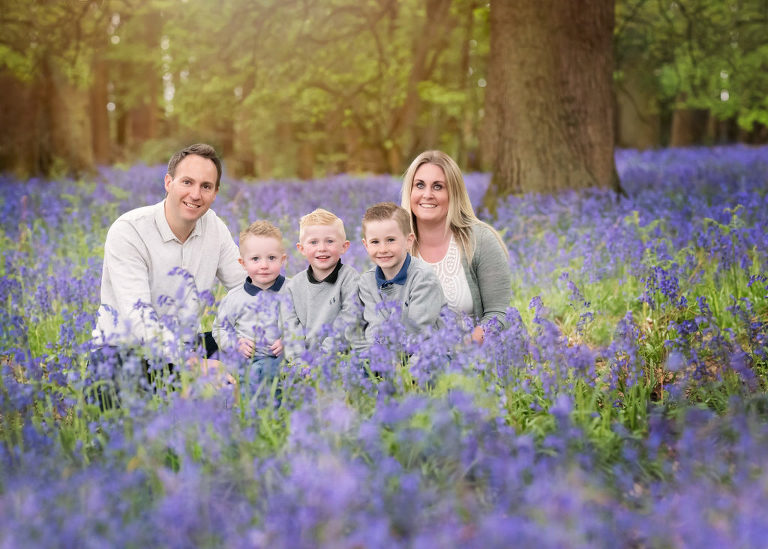 There were plenty of props to play with on the Bluebell footpaths with all three boys taking it in turns to play with the toy camera. I may have some competition when they grow up! For the individual portrait shots – they were all happy to chatter away about school, friends and football. Clearly very happy.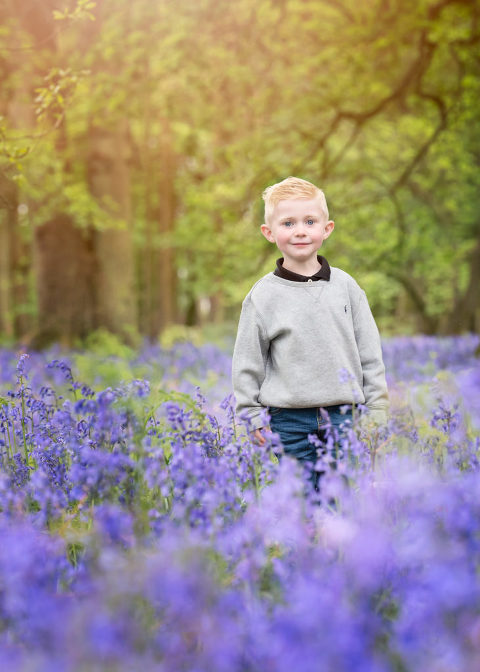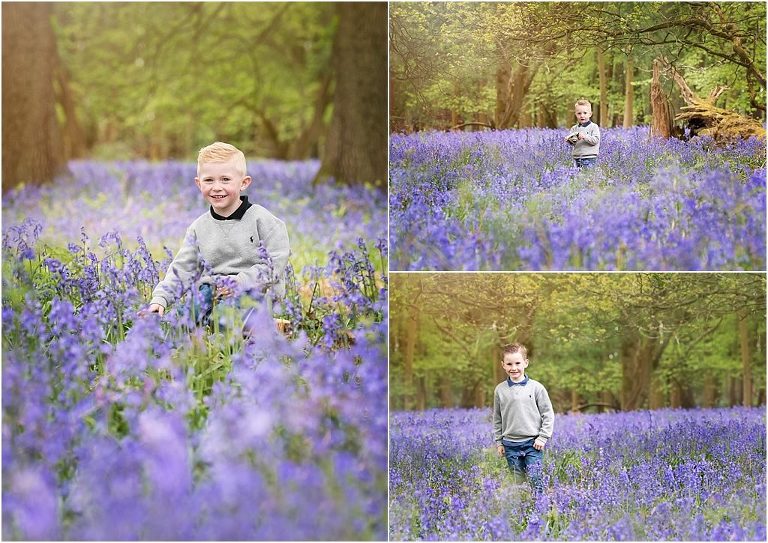 Thank you for choosing Amanda Powell Photography. As your family grows, I hope I see you again in the future.