The beautiful setting of the spring Bluebells were all waiting for the The Davies-Mahoney family. The carpet of magical flowers looked spectacular and it's easy to see why Bluebell photo shoots in April are so popular.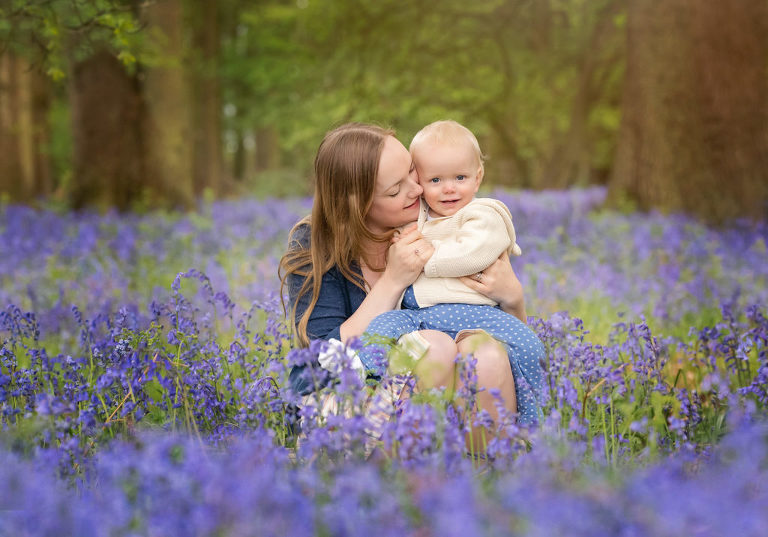 It was a cloudy, but bright morning which is great for shooting in the Bluebells and we found the perfect spot! This lovely family choose the 'Essentials' package and wanted to have memorable images of their new family of four. They certainly chose an unforgettable location! These vibrant images will look fantastic on the wall.

Big brother was dressed in a very cute outfit. Mustard is a fabulous colour with purple and I'm sure you agree, he really stands out. We had lots of props to play with, but it was the single white helium balloon that really captured the imagination of Hamish. What a wonderful playful personality with a love for trains and appreciative of my silly faces and crazy songs. There were some great woodland paths for him to explore too – which engages in natural play and organic smiles.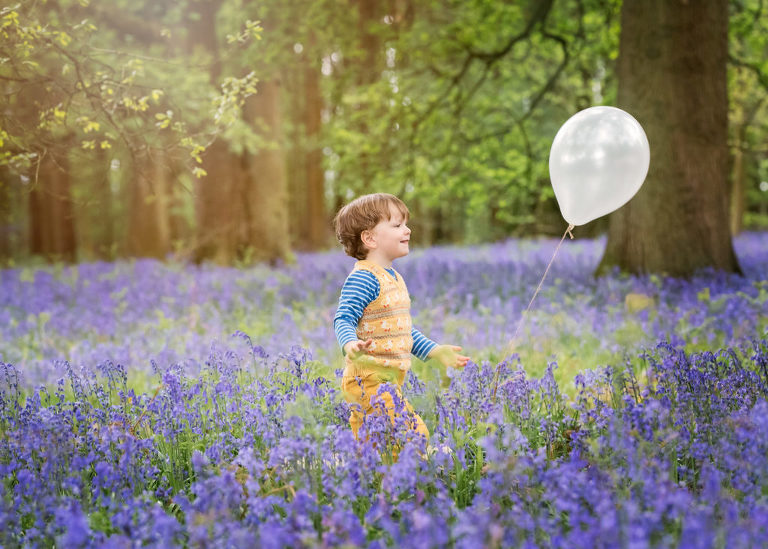 We then had some set ups with mum and dad, plus some adorable baby portraits. I often tell my clients to switch off from me – pretend I'm not there. This always brings some lovely interactions between the family – the love for a child is very apparent! The image below is a particular favourite of mine and was created with all of this in mind.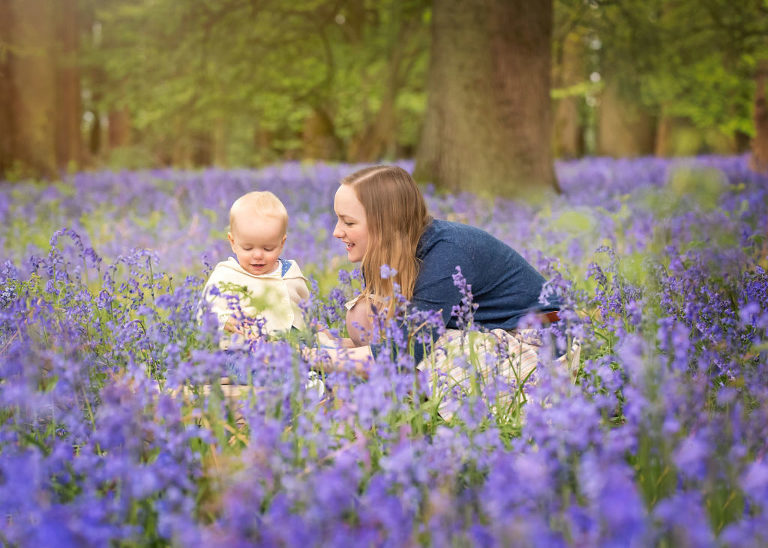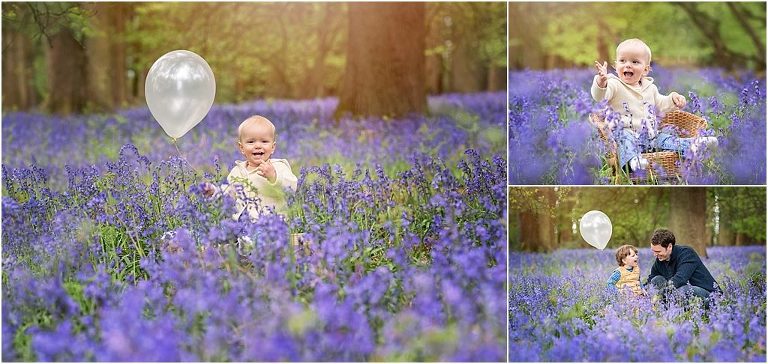 We finished the session with some family portraits of everyone together. And … the happy smiles kept on coming! It was a great shoot and I thoroughly enjoyed meeting this lovely family.
Thank you for choosing Amanda Powell Photography. I hope to see you again soon.