Having a first birthday photo shoot is a great way to celebrate those amazing 12 months. It's an exciting milestone and one to be shared with the whole family. I was excited to meet the Davies family, since I photographed them 18 months ago when they were a family of 3. Now, there's a new pink bundle to the team – a cute little sister and one happy smiler!.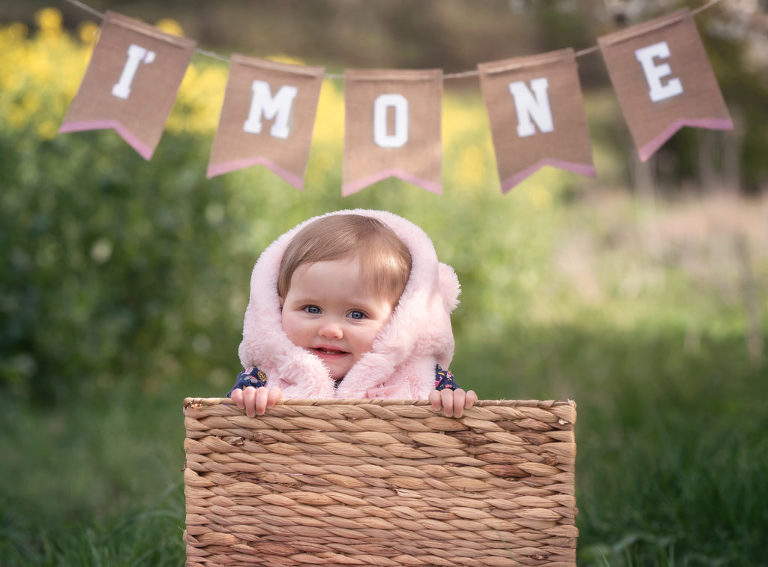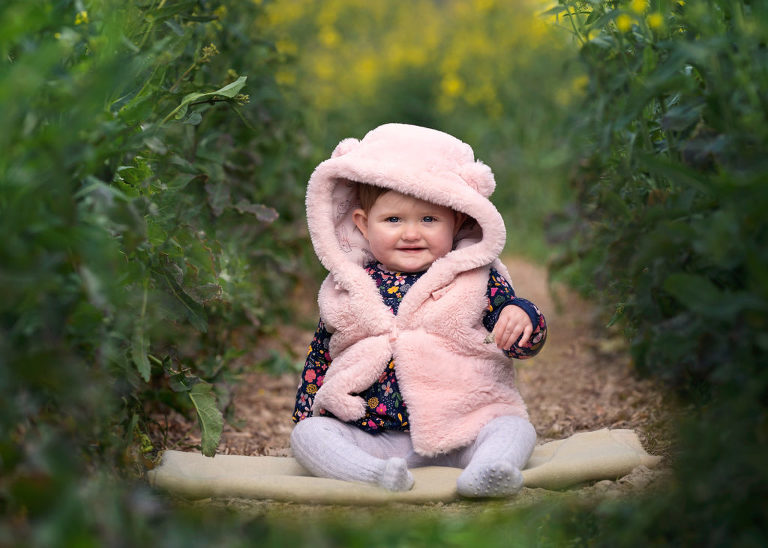 We spent lots of time in the spring sunshine, setting up all the birthday props. Even though it was a little windy, the pink helium balloons featured, together with the wooden 'one' sign, pom poms and the popular basket that keeps every little bundle in the same place. My favourite prop is this gorgeous 'I'm One' sign. It's imported from America and has pink / blue tipped bunting. It was a breeze photographing this little one – very chatty and happy, turning up the cute factor.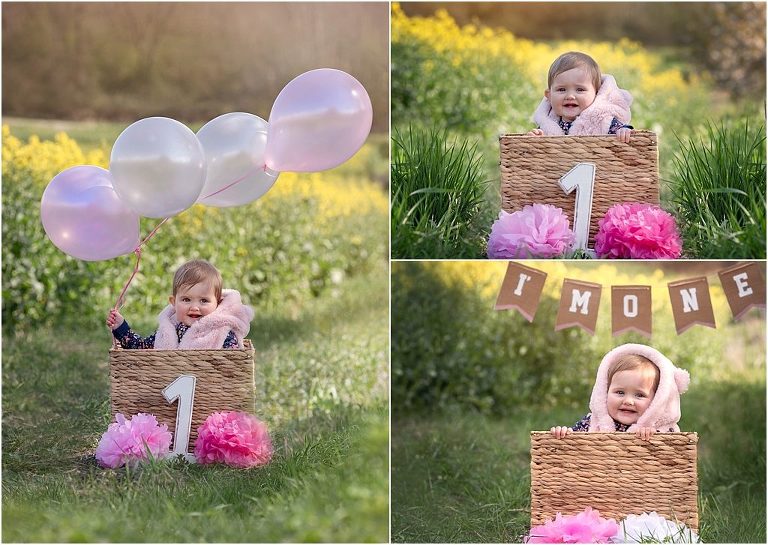 It was then time for some portraits of big brother Charlie. With bundles of energy we enjoyed exploring, picking up sticks and playing in the yellow flower fields. We had some time role playing with the camera and a game of copy cat in the grass. We soon became very good friends.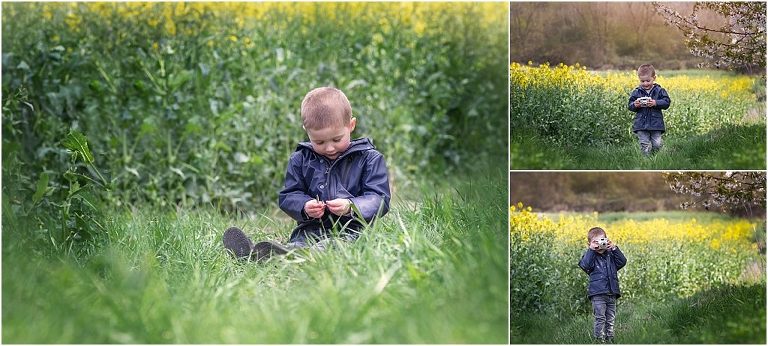 To finish the birthday celebration shoot – I photographed the family altogether as one.
Thank you for choosing Amanda Powell Photography. It was wonderful to meet your new family of four and I hope I see you again in the future.