Say hello to the Sneath family.
This lovely family of four enjoyed a family photo shoot on a gorgeous sunny April morning. The blossom was in full bloom and the light gently filtered through the trees. The scene was set. Everything looked fresh and vibrant, spring really was in full swing. Here's a little pull back of the location that we all enjoyed – it's everything spring should be and more!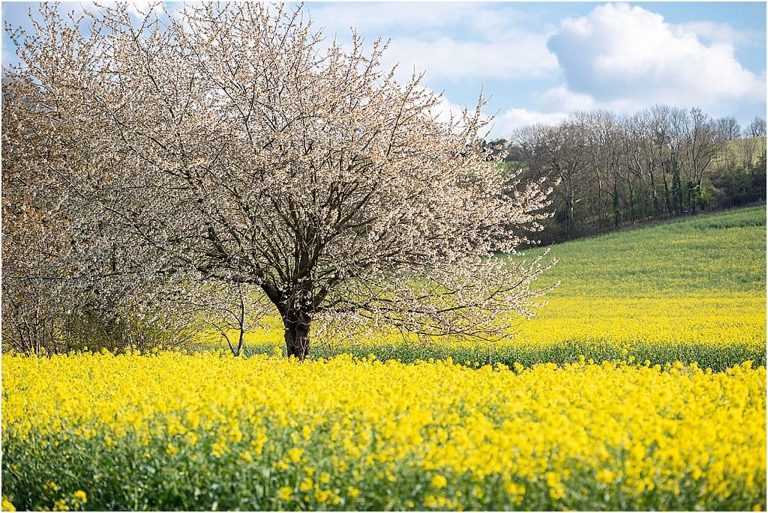 I was first introduced to little Rowan. A confident, fun-loving little boy who clearly ADORED having a little sister in his life. When I shot this sibling image I wanted to capture the emotion, the love and the bond between them. Gentle kisses and a little cuddle made these beautiful moments so memorable.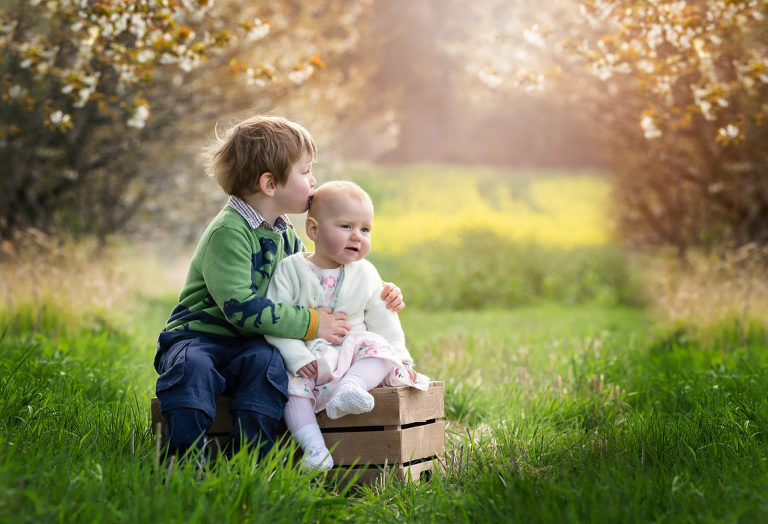 Together as a family of four, my job is to try and capture how you feel about your family. Happy, proud and excited for the future. We all joined in to keep the children happy with a rendition of incy wincy spider and wind the bobbin' up, despite my terrible singing voice (maybe that's what made them laugh so much!)

Soon we were ready to play hide and seek in the yellow fields ready for Rowan's solo shots. Dressed in a green and blue Dinosaur jumper, he looked adorable! And .. his little baby sister was also very happy to pose in grass.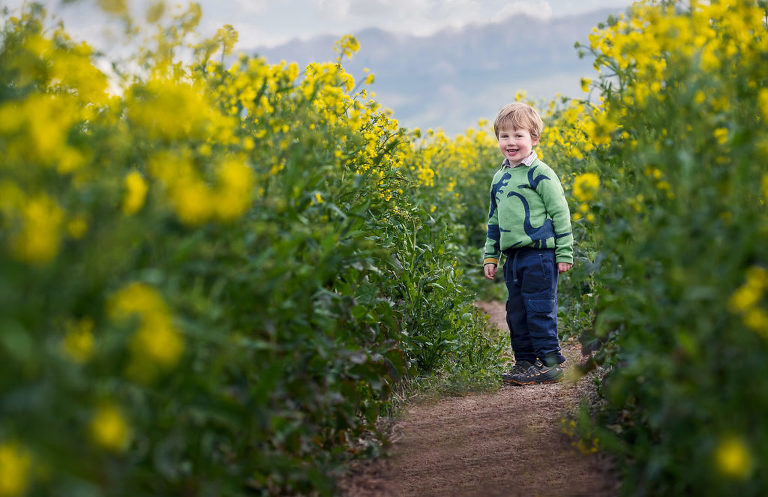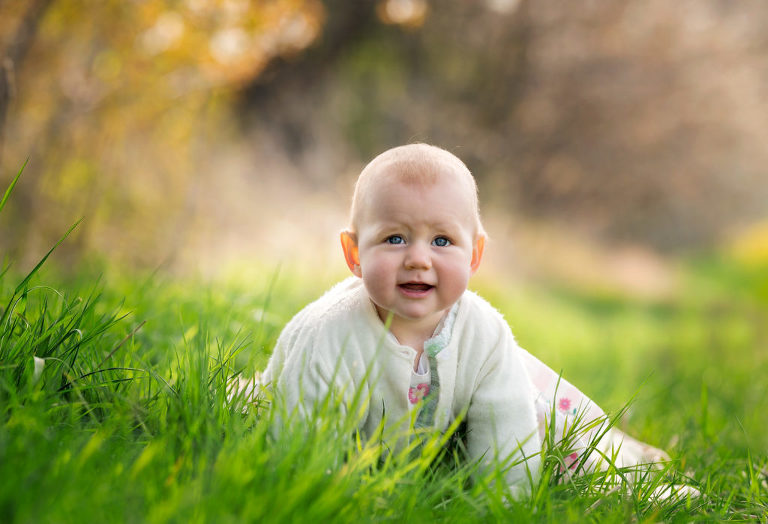 This spring photo shoot was wonderful fun. Thank you for choosing Amanda Powell Photography for your family photo shoot.