The Colquhoun family photo shoot was one I was really looking forward to this Autumn. I photographed this lovely family in 2017 in the cornfields, so was delighted to hear from them again. It's always lovely when clients return as the children have often grown up so much. This time, there was a paw-fect new addition – their gorgeous friendly Labrador who was fantastic at posing (as you can see below, is that a doggy smile?). It was quite warm for September, but some of the leaves in the woodland were starting to turn golden.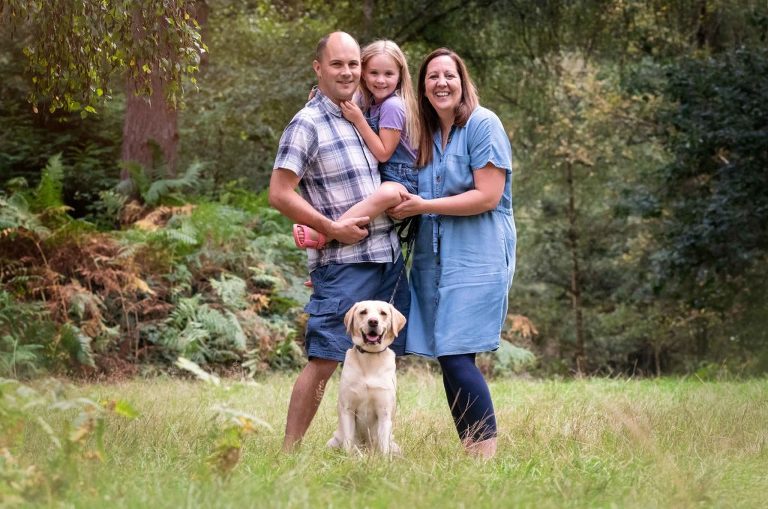 We started in my favourite spot, some open woodland with plenty of space to pose for a family group. It's also a great place for dogs and puppies to stretch their legs. Dog photography can always be included in a family shoot and with the growing numbers of four legged friends, is often a VERY popular request. A short walk took us deeper into the woodland where there are lots of fun paths for the younger ones to explore. This is my favourite image of the shoot since it captures that adventure and fun of being little!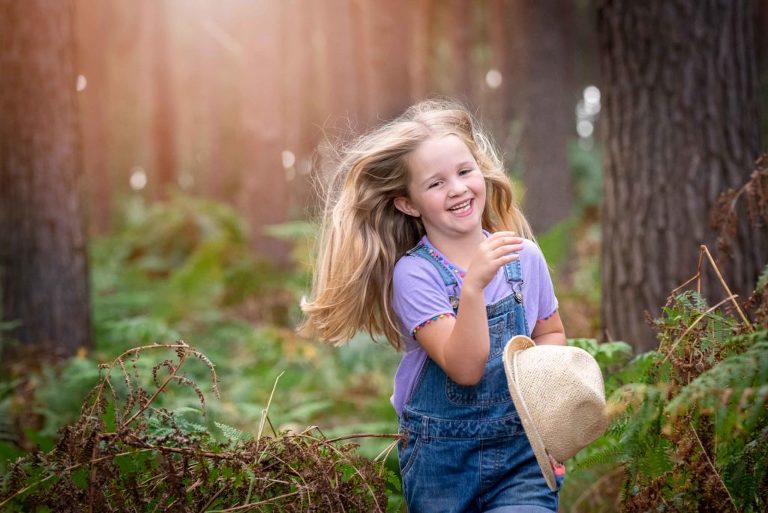 It was then time to photograph their bouncy new addition. It didn't take many treats for a sit, particularly impressive since squirrels were definitely in sniffing distance!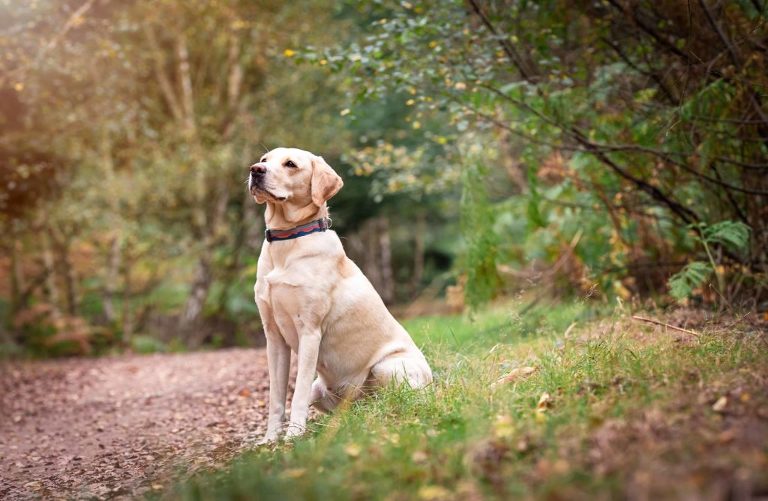 I love photographing puppies and dogs, they all have such unique personalities, just like their humans. Better still is seeing them together with their best friend. Don't they look so happy together. It's amazing what joy they bring to our lives.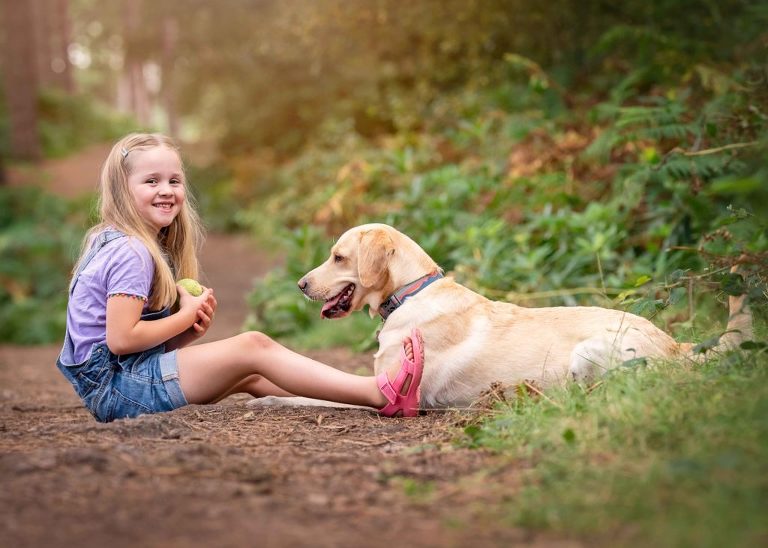 After a little break, we moved along the wooded path where we could enjoy some individual shots and one with mum and daughter. These are always such treasured moments – and a popular favourite in my family photo shoots.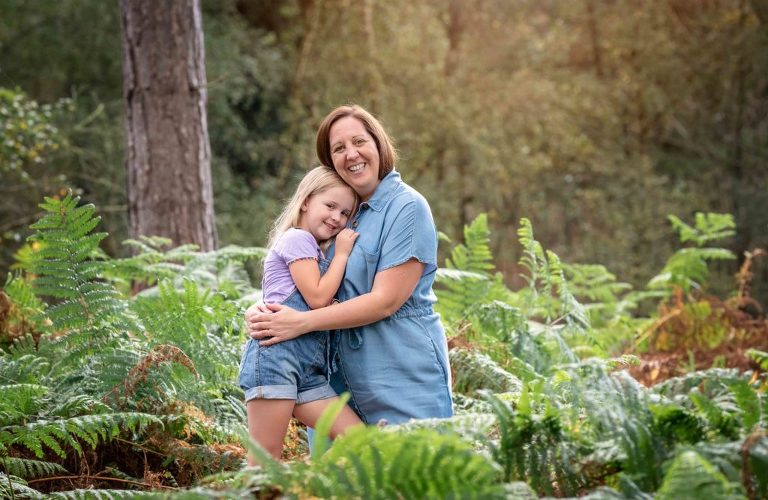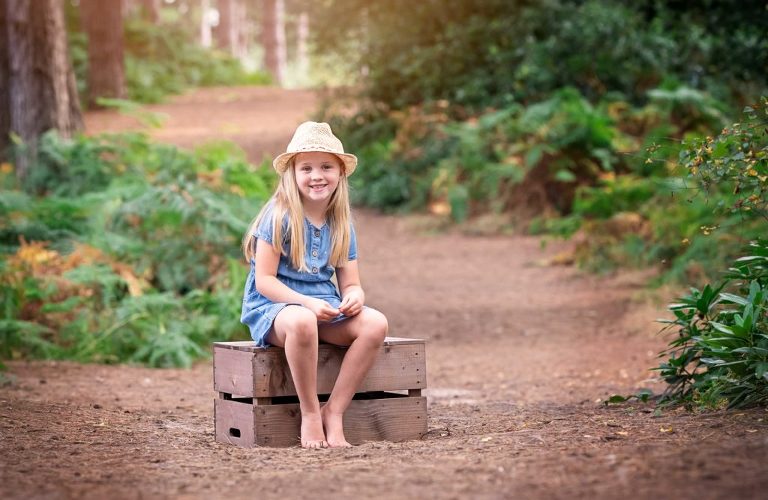 The perfect photo finish…
This gorgeous pooch just couldn't stop posing and stole the show at the end of the photo shoot. Looking proud and protective of the family!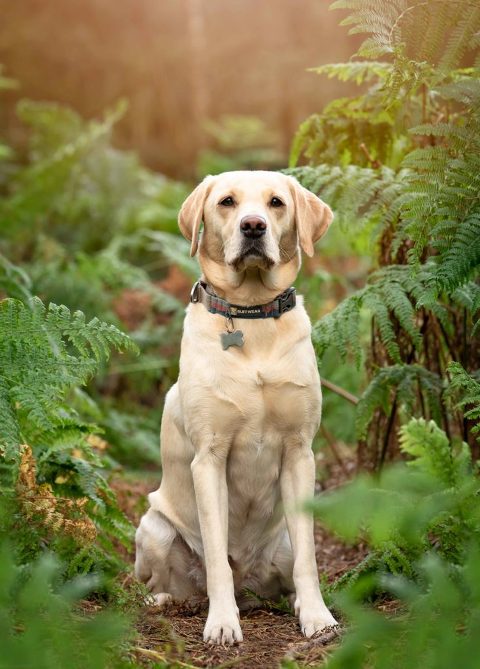 The Colquhoun family photo shoot was one to remember! It was brilliant capturing your family memories and I hope to see you again in the future!