It was a chilly autumnal November afternoon for the Smalley family photo shoot. But….it was the perfect day for cosy hats, gloves and fluffy warm coats. The woodland looked spectacular, full of colour and falling leaves. It's incredible at this time of year and lovely to see the seasons change.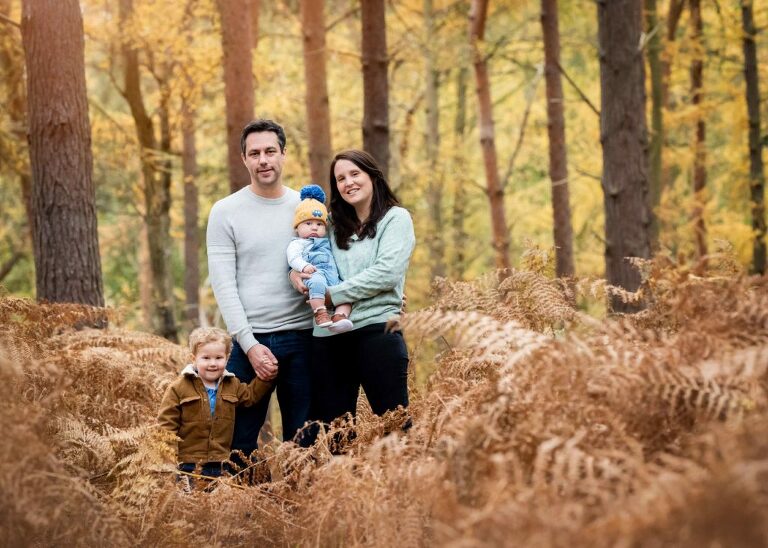 My family of four, recently welcomed a new addition. A little baby boy, who also had an adorable little brother – full of character and smiles. Capturing this new bond is an amazing privilege and so special.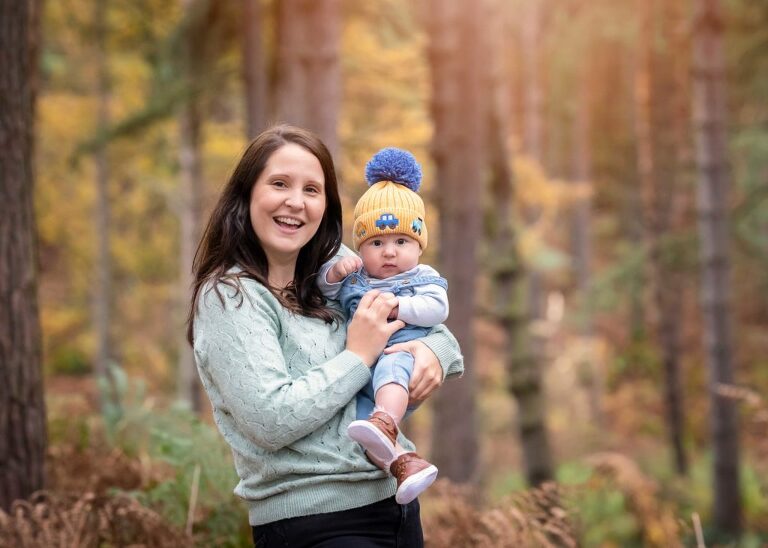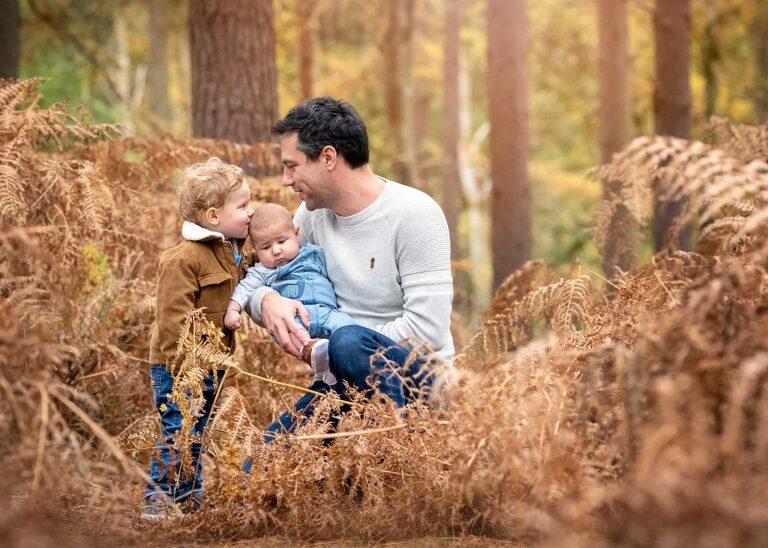 We started the photo shoot in the middle of the woods, with a magnificent autumnal backdrop. After some posed shots, we explored the giant ferns which turned out to be amazing for hide and seek! These natural photographs are my favourite, it truly captures the personalities of the younger ones!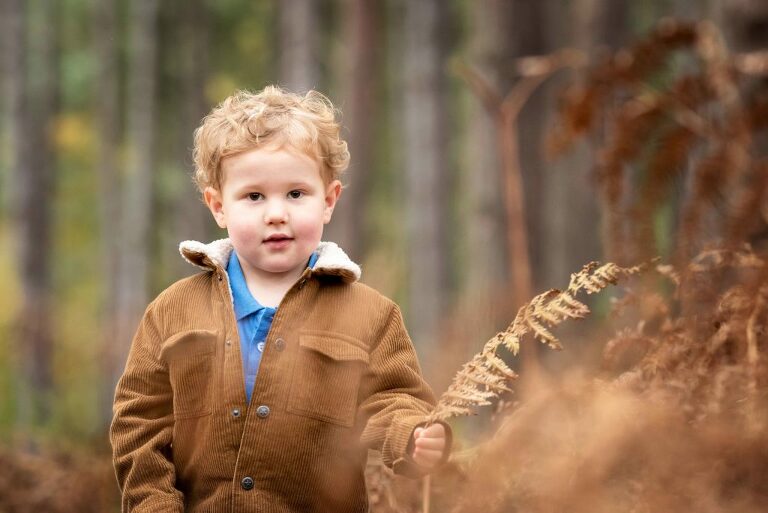 After a little break, the fun started again! Dad scooped his eldest on to his shoulders so he could be SUPER tall. Just look at how happy he is. This is family life.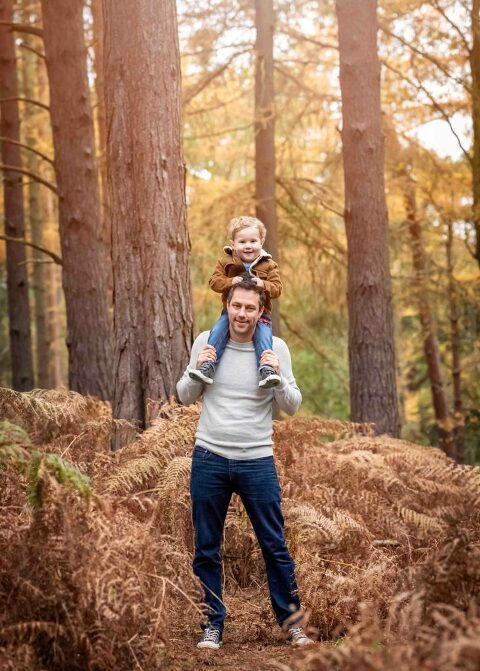 Thank you for a great family photo shoot – it was brilliant capturing your family memories and I hope to see you again in the future!