Have you been enjoying this early taste of spring? It's not long until the clocks change too and the world wakes up again. This normally signals the start of the busy season, with many families booking in for spring photo shoots. It's one of my favourite times of the year!
Spring Photo Shoots
So lets take a look at some of the great spring locations that I take my families to. Perhaps one of them will be on your list?
Location 1 – The British Bluebell
Hands down the most magical and enchanting of locations. Spring photo shoots here are amazing! Forests all around the UK are carpeted with these beautiful (and protected) flowers. In fact up to 45% of the World's Bluebell population can be found in the UK – we are so lucky.
Bluebells normally appear from mid April – mid May (depending on the weather conditions from the previous winter months) and families throughly enjoy the photo shoot experience, often just marvelling at the beauty! When the images are displayed, the vibrant purple colour pops from the wall and freshens up any living interior.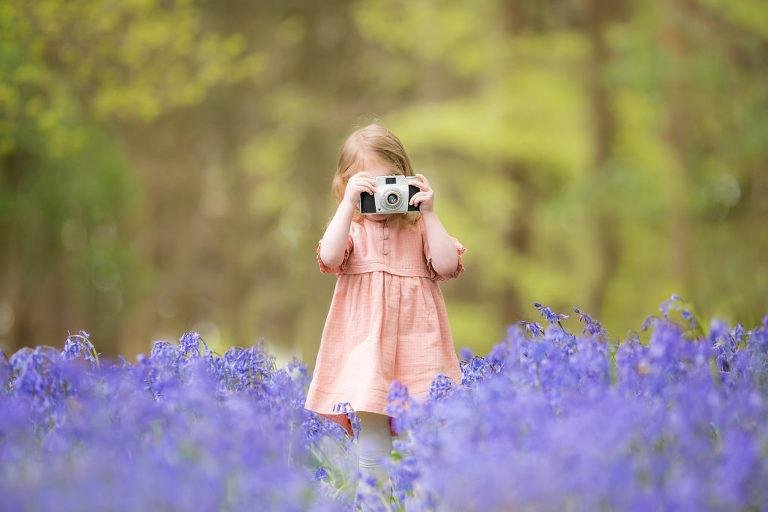 Location 2 – Blossom
A second close favourite is the beautiful blossom that explodes with colour from late March through to early May. You'll find pretty pinks and neutral whites, perfect for framing the happy faces in your family.
These beautiful trees are often found within gorgeous surroundings, so offer up a great variety for shooting.
Location 3 – Yellow corn flower
You can't miss the fields of yellow flowers in April and May! Standing tall and sweet smelling – they are so much fun to shoot in (especially if you have little ones that love hide and seek).
Images from these shoots are vibrant and punchy and always have great stand out when up on the wall.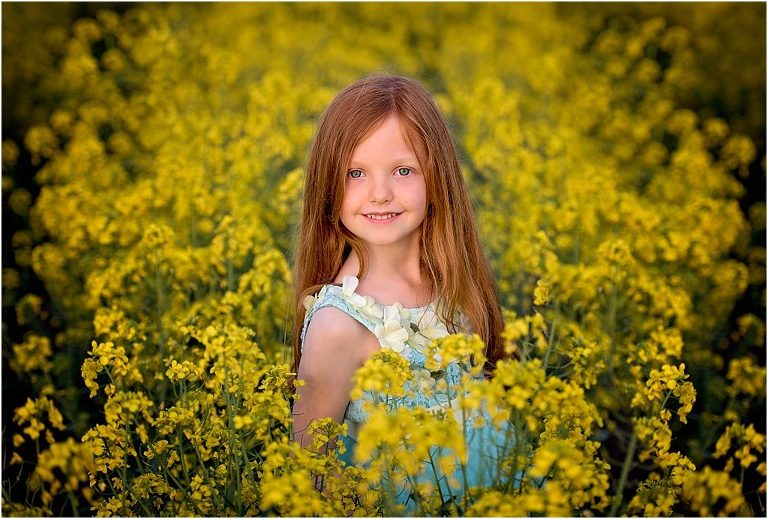 Location 4 – Daffodils and Snowdrops
Daffodils and Snowdrops start appearing from early March and are often the flowers that signify the start of spring for most people.
Smaller children and siblings look particularly great in this setting, since the flowers are quite low to the ground!
Location 5 – White Cowslip
OK, so White Cowslip isn't technically a spring flower, infact I think it might fall into the weed category. You're just going to have to trust me with this one and let the photograph do the talking!
This beautiful location is available during early May.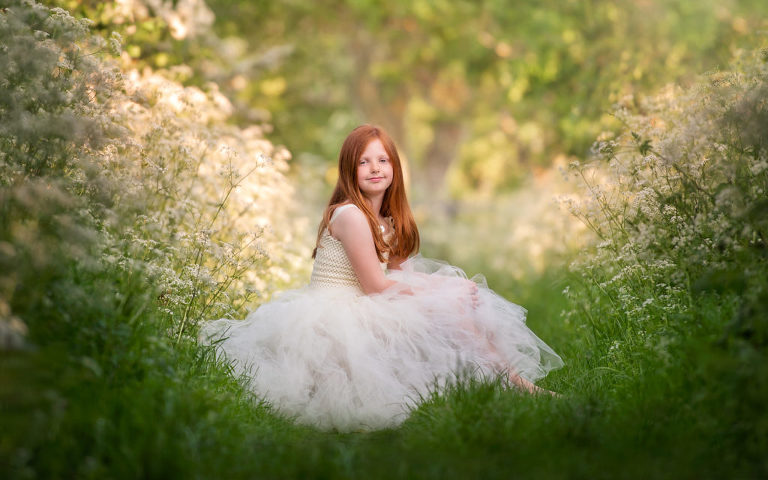 I love photographing outdoors in all of these spring locations. I hope it's given you some spring inspiration and thoughts about where you want your family to be!
Click here to find your perfect spring photo shoot package. To secure your spring session, click here.