Tilly's Bluebell Photo Shoot
Tilly arrived for her Bluebell photo shoot with both mum and dad on (luckily) a sunny April day. We explored the wood and enjoyed lots of different set ups with Tilly, mum / daughter and of course the whole family together.
Tilly was a natural in front of the camera and without a doubt her favourite prop was the old, vintage camera. So much fun was had pretending to be a photographer.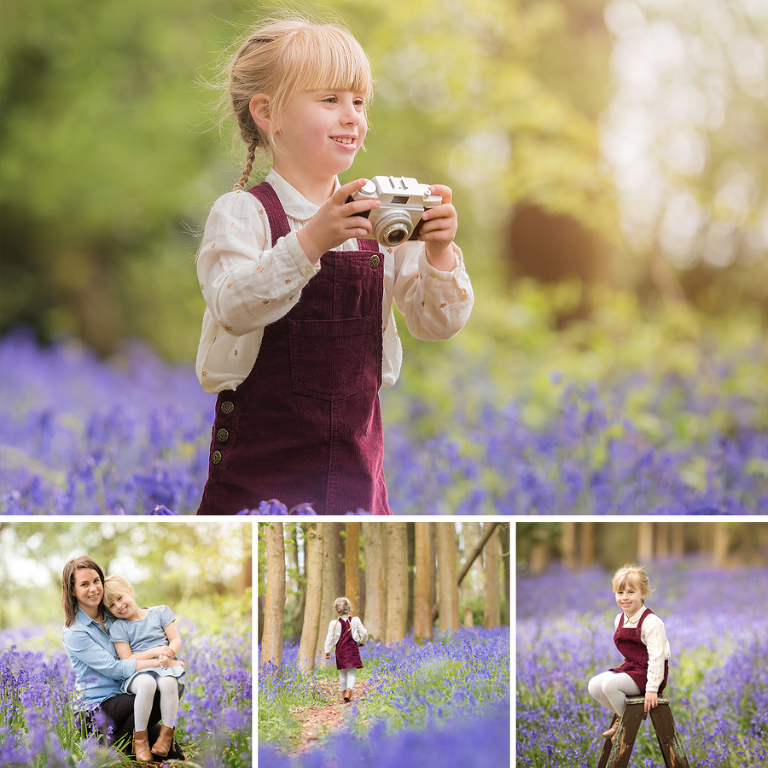 You'll notice we also had a couple of outfit changes including a gorgeous burgendy dress. This looked absolutely stunning in the Bluebells.
Thank you all for a wonderful session – I thoroughly enjoyed the shoot, you should be very proud of little Tilly!