Spring photography, Inspiration & Behind the Scenes…
The start of spring and spring photography is one of my favourite times of the year. A new season has begun and some of my favourite flowers start blooming. Blossom, Bluebells and the yellow mustard fields all appear almost simultaneously and for 2017 much earlier than usual.
This was one of the first images I took this year at the very start of spring.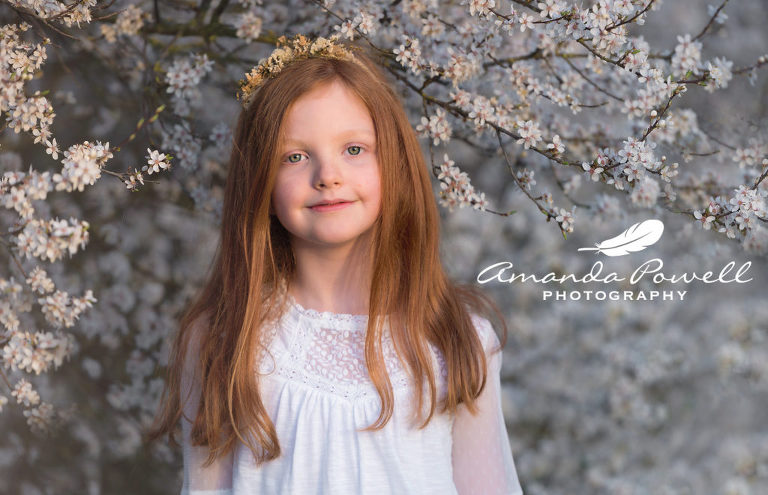 It was shot on my 70-200mm, f/2.8 during golden hour. Blossom makes for such a pretty backdrop so I chose to style with timeless clothing and a simple, complementary hair accessory from Ivy and Nell.
I'm lucky to be surrounded by beautiful countryside in Bedfordshire, however sometimes some of the best shots can be found in the most unlikeliest and smallest of places. I'm quite an advocate of this and love to demystify the perception that to get an 'amazing shot' you have to find a large, grand location. This is not true… all you need is amazing colour and texture. So where did I find my blossom? Well technically, it was actually a Blossom bush and on the side of a road. Here's the pullback … surprised?
Spring Photography – Pullback Example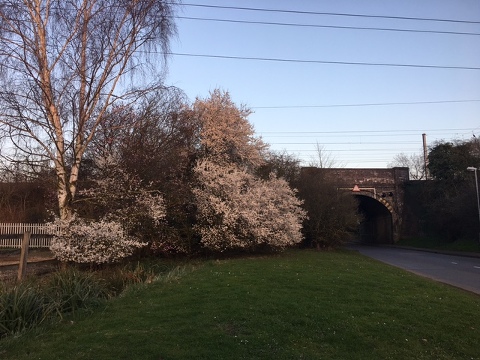 We are now nearly halfway through spring and just look at this video inspiration board for children's portraiture from a selection of talented UK photographers.
I was absolutely delighted to feature amongst them this year. A big thank you to Nina Mace Photography for putting this together and selecting the image for inspiration!
I hope you have all enjoyed spring so far and with lots of Bluebell shoots on the horizon, I'm very much looking forward to more sessions in the great outdoors.
To book an outdoor photography session for your family, simply click here and get in touch.  I'd love to hear from you!