A woodland location is just perfect in all seasons. In the summer you'll enjoy the lush green leaves and come the autumn there's an abundance of beautiful colour. So it's a brilliant setting for families and children since there's lots of space to play. Naturally, everyone finds themselves very relaxed and at ease in their family photographs.
Family photographs for 3 generations!
For this family session, I was lucky to meet 3 generations – that's something special! Two gorgeous smiley sisters who brought along mum, dad and their grandmother.  We played hula hoop, sang songs, hugged teddy and read a few stories. Most of all, we had lots of giggles … as you can see.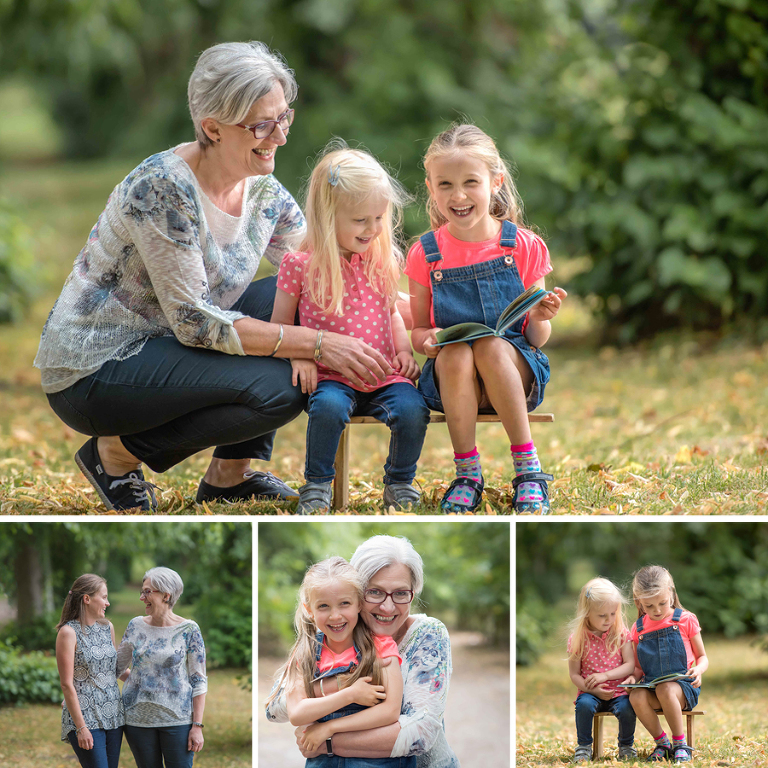 Some favourites from this session are the beautiful connections captured with the grandchildren – you can see how much their grandmother means to these girls and how they mean the absolute world to her!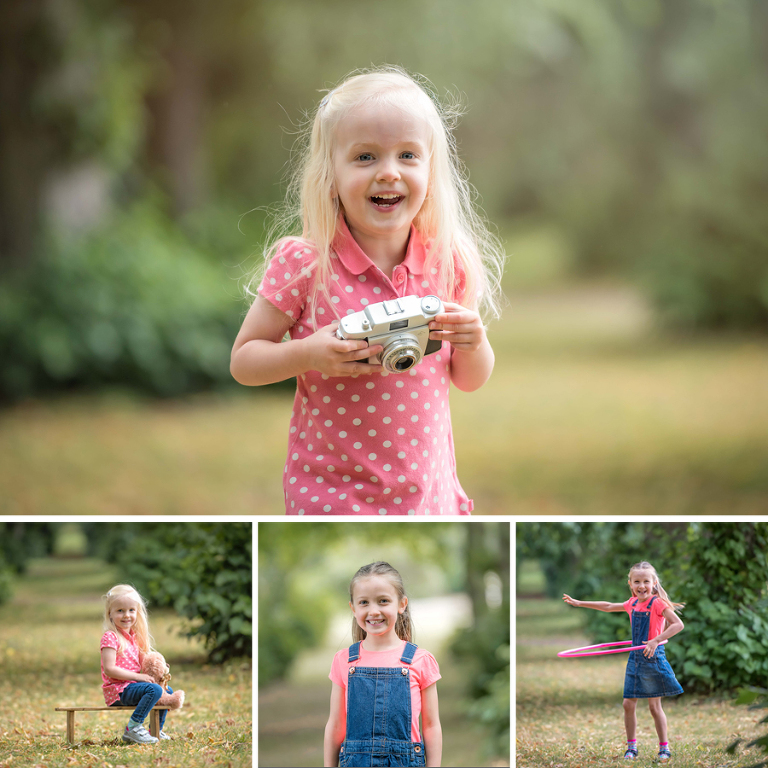 Thank you for a brilliant session, it was great meeting you all!